Meade LX85 8'' ACF F/10 Equatorial Astronomy Telescope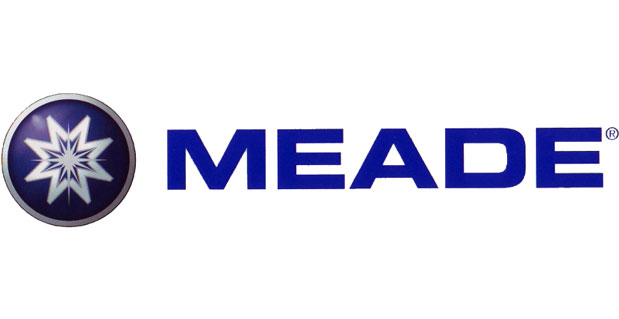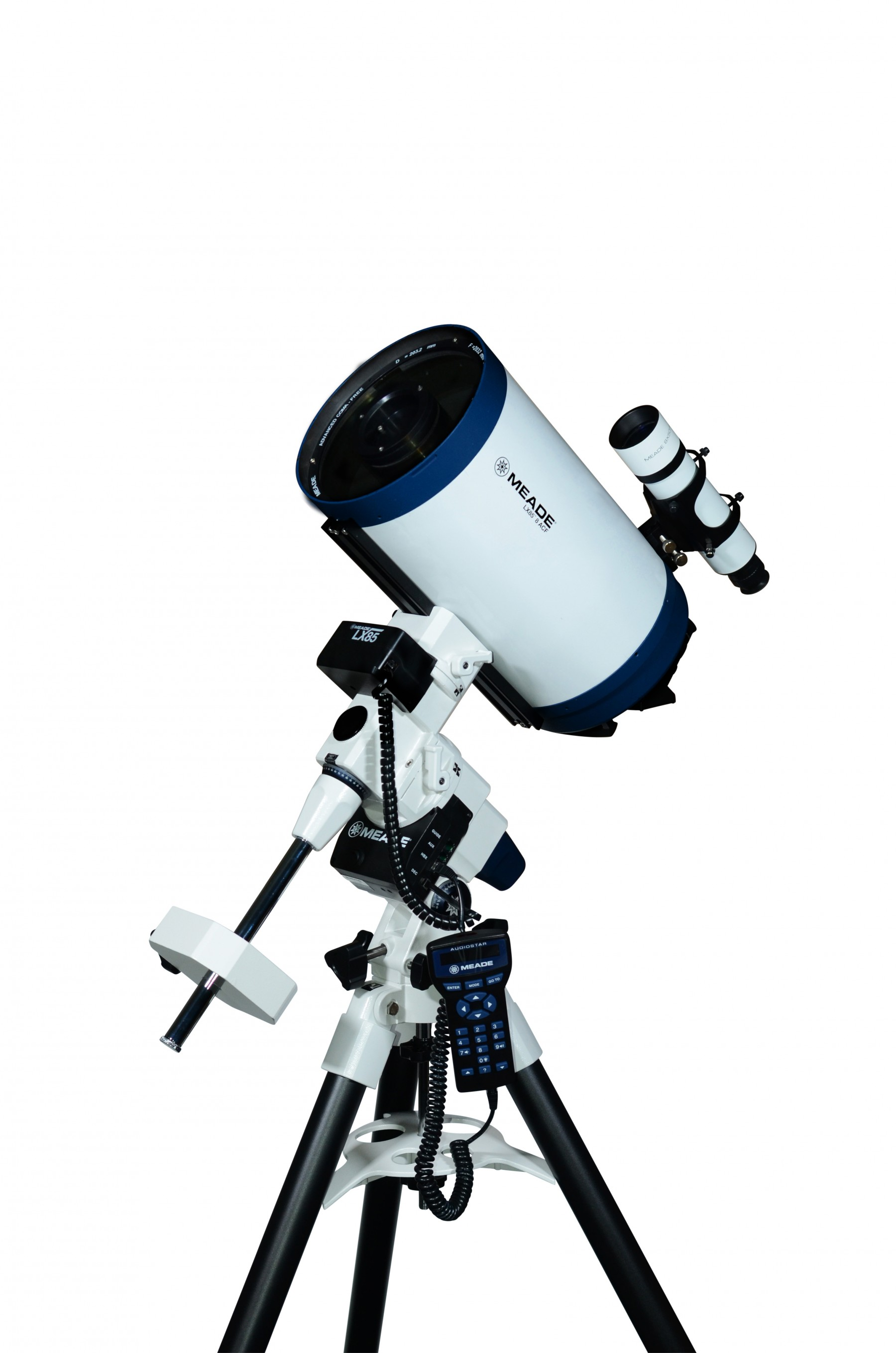 Meade LX85 8'' ACF Telescope
Meade 8" LX85 8"-ACF features an Advanced Coma-Free optical design that will show pinpoint star images and flatter image fields while decreasing astigmatism and eliminates diffraction spikes. 8" ACF telescope equipped with LX85 GoTo mount and aluminum and steel tripod to reinforce your system with capability to add more accessories. Also included 2 Super Plossl 1.25" eyepieces and 8x50 viewfinder. This package will make it simple for you to find your favorite celestial objects, and enjoy your long nights observing the skies.
Meade LX85 German Equatorial Mount
Meade LX85 is lightweight yet sturdy, classic German equatorial mount that has been upgraded with AudioStar hand controller. Fitted with 12v DC low-cog servo motors on both axes (right ascension and declination). Meade's Smart Drive offers PPEC training so that you can easily track through long exposures or just keep objects in your eyepiece for a good, long time without need to adjust for drift. Also, there is no need to perform meridian flip with LX85 and an integrated guide port is ready and waiting to accept your favorite autoguider.
LX85 mount is made of metal and is anodized with a white finish, while few components, like setting circles, are finished in "Meade Blue". Mount breaks down into three lightweight pieces. Mount head weighs just 9Kg, tripod weighs 5.6Kg, and counterweight weighs 4.1Kg. With weights as low as these, even older children and teens can set it up!
AudioStar controller to find objects, do an easy alignment, move mount electronically, or take a tour of the night's best objects.
With a database of over 30,000 objects and a built-in speaker, the Meade AudioStar will not only help you find objects with its easy, user-friendly interface, it can talk to you about a wide range of objects for a truly interactive experience.
If you don't know what's up in the sky on a particular evening, or don't have a particular observing schedule in mind, let the Meade AudioStar show you "Tonight's Best". Choose the Tonight's Best tour on the controller and you will be shown, you guessed it, the best objects in the sky for that particular date and time. The AudioStar controller has a multitude of functions for you to explore, such as digital positional readouts, a database of up to 200 user-defined objects, 9-Speed dual-axis movement, and much more.
The Meade LX85 has a weight capacity of approximately 15Kg, which allows you to ride wide variety of telescopes on the mount and still have capacity left for accessories. Just attach an OTA with a Vixen-style dovetail to the saddle and add extra counterweights, if necessary, to balance the load. One 9-lb. counterweight is included with the LX85 mount package.
Meade 8" f/10 ACF Telescope
LX85-ACF represents the latest step in the evolution of Meade's f/10 Advanced Coma-Free Optics. Meade has created LX85-ACF using new optical design with coma-free pinpoint star images and flatter field that discerning astrophotographers and most professional observatories expect. Meade's Advanced Coma-Free system also reduces astigmatism and eliminates diffractions spikes found in classical RC telescopes. No competing Schmidt-Cassegrain Telescope can make those claims.
LX85-ACF is perfect platform for demanding visual observer and imaging enthusiast. With Ultra High Transmission Coatings (UTHC), this scope will reveal brighter star clusters, more fine detail in nebulae, and greater surface features on planets. When it comes to industry-leading optics, depth of features, and computerized operation, the LX85-ACF is the best all-around telescope value you can find.
Meade LX85 GoTo Equatorial Mount Specs
Mount Type: German Equatorial
Hand Control: AudioStar
Software DVD: Autostar Suite Astronomer Edition
Supports ASCOM: Yes, via AudioStar Controller
Motors: Dual Axis Low-Cog 12V DC Servo
Power: 12VDC, 5amp power supply (User Supplied)
Dovetail: Vixen Style
Weight Capacity: 33 pounds
Mount Weight: 10.9 pounds
Mount Dimensions: 4.8" x 12.4" x 13.2"
Tripod Weight: 12.4 pounds
Tripod Dimensions (Collapsed): 39.5" x 5.75" x 6.25"
Tripod Material: Aluminum castings with 1.75" diameter steel legs
Tripod Height: Minimum is 31.5" and maximum is 43.5"
Counterweight: One, 9 pounds
Assembled Mount Weight: 34.1 pounds
Assembled Mount Dimensions: 47.2" x 47.2" x 5.8"
Accessories: Bubble Level Compass and Tripod Accessory Tray
Meade 8" LX85 ACF Telescope Specs
Telescope Series: Meade LX85

Telescope Optical Design: Advanced Coma-Free

Telescope Aperture: 8" (203mm)

Telescope Focal Ratio: f/10

Telescope Focal Length: 2032mm

Optical Coatings: Ultra High Transmission Coating

Telescope Counterweights Included: One 9 lb.

Telescope Tripod Included: Yes

Diagonal Included: Yes - 1.25" 90º Mirror Diagonall

Telescope Eyepiece(s) Included: Yes - 2 Eyepieces Included

Finder Included: Yes - 8 x 50 Finder Included

Focuser Size: Internal with 2" Adapter

Focuser Speed: Single Speed

Telescope Mount Type: Equatorial

Telescope Mount Weight Capacity: 33lb.

Objects in Telescope Database: 30,000

Telescope OTA Width: 9.5"

Telescope OTA Length: 18.1"

Telescope OTA Weight: 11.5lb.

Telescope Mount Weight: 34.1lb.

Telescope Tripod Weight: 12.4lb.

Telescope Total Weight: 56.25lb.

Telescope Warranty Period:2 Years

Assembled In North America
BUY WITH CONFIDENCE! AUTHORIZED DEALER FOR MEADE INSTRUMENT
Customer comments
| Author/Date | Rating | Comment |
| --- | --- | --- |