Meade ETX 90 Observer Maksutov Cassegrain Telescope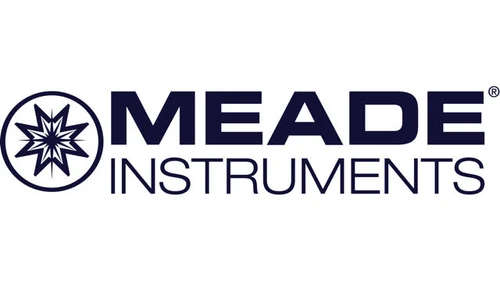 Meade ETX 90 Observer Maksutov Cassegrain Telescope
Starting your astronomy journey with the ETX90 is an excellent choice. Take advantage of 90mm of aperture to enjoy close-up views of the solar system and celestial objects anytime, anywhere. Packing your ETX90 Observer and tripod at a moment's notice is a breeze with the carrying case and durable tripod bag.
The ETX 90 Observer fully equips the modern explorer with a sophisticated, automated and portable telescope. Its dual-purpose design includes a removable OTA and includes exceptional features like AudioStar, GoTo technology, and large 30,000 object database. It's a perfect scope to accompany you during camping, hiking, and outdoor activities. Exploring and night-sky stargazing is made fun, easy and educational. With the ETX90, you'll see planets, stars, galaxies and nebulae with the push of a button. The legacy of the ETX Series continues.
The ETX90 Observer has a Maksutov-Cassegrain optical design for pinpoint star images and extraordinary contrast, making it a great deep sky performer and ideal for detailed lunar and planetary observation at high magnifications. The Ultra-High Transmission Coatings (UHTC) give maximum light transmission, ensuring the brightest images and the highest contrast. It has a flip mirror included to let light focus to the rear of the telescope (instead of the mirror reflecting the light 90º to the eyepiece), allowing attachment of a camera on the back of the scope (adapters not included). The ETX90 Observer comes with a bubble level/compass to make sure your tripod and mount are level.
Includes a portable but extremely stable full size steel tripod, and comes with an equatorial tilt plate, allowing for polar alignment which is critical for long exposure astrophotography. Also includes a hard carry case for the mount/optical tube and accessories, and a tripod bag for the tripod.
Features:
90mm f/13.8 Maksutov-Cassegrain telescope with Ultra-High Transmission Coatings (UHTC); 1250mm focal length
AudioStar handbox with over 30,000 objects in it's database & a built-in speaker
Removable optical tube assembly (OTA), allowing the user to take the scope off of the fork mount for customization
Includes two 1.25'' Super Plössl Eyepieces: 26mm (48x) & 9.7mm (129x), and a Red Dot Viewfinder to help aim the scope
Includes a hard carry case for the mount/optical tube and accessories, and a tripod bag for the tripod
Specifications
90mm Maksutov Cassegrain Optics
1250mm Focal Length
F/13.8 Focal Ratio
Meade Ultra High Transmission Coating (UHTC)
1.5'' Stainless Steel Tripod With Equatorial Wedge
210x Limiting Magnifications
Included Eyepiece Magnifications : 48x And 129x
1.29 Arc Second Resolution
165x Light Gathering Power
30,000 Object Database
Audiostar Controller With Hours Of Audio Tour
Total Assambled Weight : 8.6Kg
Alignment Using Easy Alignment Method
Operation Using 6AA Battery
Included Items
Meade ETX 90 Observer Telescope
26mm Meade 4000 Super Plossl
9mm Meade 4000 Super Plossl
Red Dot Finder Scope
Audiostar Controller
1.5'' Stainless Steel Tripod
Carrying Case
Tripod Bag
Compass
2 Years Warranty
Customer comments
| Author/Date | Rating | Comment |
| --- | --- | --- |