GSO 8'' Classical Cassegrain Telescope
GSO 8'' F/12 Classical Cassegrain
Classical Cassegrain Telescope Are Excellent Choice For Both Visual And Long Focal Length Imaging Class Telescope. Classical Cassegrain Features Flatter Field Of View With Very Minimum Coma - Significantly Better Than SCT, Can Compete With EdgeHD/ACF
Optics Open Optical Tube System Prevent Dew Formation Thus Eliminate The Requirement Of Dew Shield. Comes Includes With Dual Speed 2'' Focuser. Fixed Primary Mirror And Secondary Preventing Mirror Flop Issue In Schmidt Cassegrain. Smaller Central Obstruction Of Just 28.6% Allow Much Better Contrast Than Similar Schmidt Cassegrain
Features
99% Reflectivity Mirror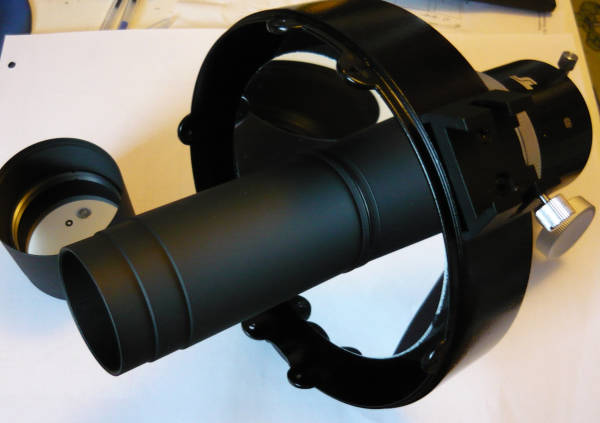 These Mirror Are Specially Coated To Provide Maximum (96%) Light Reflectivity To Get The Best Contrast Available For Image Or Visual Usage.
Precision Dual Speed Focuser
Most Standard SCT Comes With Standard Focuser, Our Classical Cassegrain Telescope Comes With High Quality Dual Speed Linear Bearing Focuser Allow Precision Focus And Sharp Image. Linear Bearing Prevent Focuser Flexure While Focusing And Locking
High Quality Internal Baffle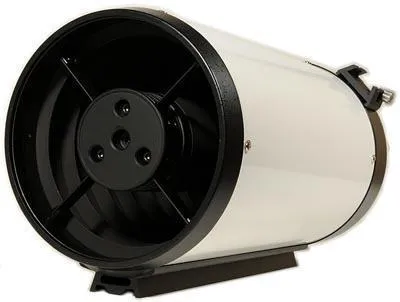 Classical Cassegrain Telescope Are Built With Baffled Tube To Provide Maximum Contrast And Prevent Stray Light From Disturbing Viewing Or Imaging. These Baffle Systems Only Found In Higher Quality Telescopes
Wide Flat Field Image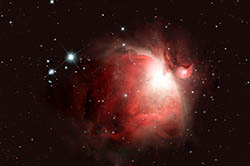 Classical Cassegrain Optical Design Provides Relatively Flat Field With Very Minimum Coma.
Specifications
8'' (203mm) Classical Cassegrain Optical Telescope

F/12 Focal Ratio

96% Reflectivity Aluminiun With Quartz Ovcercoat

Quartz Overcoated Protective Layer

2436mm Focal Length

8.3Kg Weight

Dual V-Vixen Dovetail Plate

Central Obstruction : 58mm

28.6% Central Obstruction By Diameter

0.57 Arc Second Resolution

480X Max Useful Magnifications

8.2% Central Obstruction By Area

9 Layer Internal Baffled

580mm Optical Tube Length

Dual Speed 1:10 Linear Rail Focuser With Tension Lock

Vixen Finder Scope Saddle

True 2'' Rear Baffle Exit For Maximum Field Of View
Included Items
8' F/12 Classical Cassegrain

2'' Dual Speed 1:10 Microfocuser

1X 50mm Spacer

2X 25mm Spacer

Dual Vixen Dovetail Plate (Top & Bottom)

2'' To 1.25'' Adapter With Brass Compression Ring

Dust Cover

Mini Dovetail Saddle
Customer comments
| Author/Date | Rating | Comment |
| --- | --- | --- |